So, yesterday we launched our Author Cats software and here is what happened (wanted to take you on a little behind-the-scenes journey to share some insights, craziness and more).
Regardless if you are an author (if so, extra meow to you) or just a curious entrepreneur/aspiring entrepreneur I hope you will get a lot out of this.
Here is the rundown:
-Back on October 20th we opened up Author Cats to those on the waitlist with just 20 spots (the reason is we wanted to make sure the whole thing didn't break and wanted to get in our first happy, paying customers). Those 20 spots were gone in 9 mins.
-Yesterday (November 30th) we opened up an additional 100 spots in Author Cats to those on the waitlist. Those 100 spots were gone in 90 mins.*
*Fun asterisk because our site crashed about 15 mins into the launch…thanks heavy traffic. We had to make sure the servers were reinforced and dipped with the sweat of unicorns and fluffy bunnies. So 90 mins includes the downtime otherwise I would say 50 mins (actual time the site was "up").
-Today Author Cats went live to the world with our grand opening.
-This morning when I talked with the Author Cats Co-Founders, and we crossed the 100k in net revenue in 18 hours since launch. This was a HUGE milestone.
Now, you might be thinking…here comes an update about everyone is oh-so-easy and that it's all ferrywinkles, nuzzles and hugs. 
And while there might be a few hugs…let's talk what's really going on here behind-the-scenes in the spaces where people rarely get a peek.
What it is or, um, What is it:
As a refresher… Author Cats is an all-in-one website software for authors to create a gorgeous website, built-in landing pages, thank-you pages, upsell pages, book pages, ebook file delivery, joint promos, live events and more – all in one easy-to-use package.
The big idea is authors can create an amazing author website that turns visitors into subscribers, paying fans, and lifelong readers. One platform – everything authors need without needing a designer, web developer, a psychiatrist, or a team of 1,000 nerds.
The idea and the team:
We have a trifecta (a fun trifecta!) of Co-Founders:
-Brad aka all things tech/design  (now I *think* in sunny California…it's sometimes hard to figure out where Brad actually is but I'll go with California). Brad is also the creator of Course Cats and Conversion Cats
-Nick aka the handsome face of the brand/marketing  (in jolly ole England…top of the morning to ya)
-Me aka the glue/strategy (in beautiful St. Louis, MO)
+ we have our support rockstars Lindsey, Loreto and Mike.
Author Cats has been over two years in the making + a lifetime before that.
Nick went on a quest for the perfect author website and marketing tools and was frustrated with what he found out there both for himself (as an author of Thriller Books) and as a leader of thousands of other authors (and aspiring authors) who have taken his advice through his online courses on growing a readership (and writing books).
Nick is, without a doubt, an authority when it comes to the wants and needs of authors and identified that horrible barrier that keeps folks stuck in the mud: Technology.
This is a total example of scratching one's own itch and starting with a really solid idea.
The Launch: 
Now it's one thing to have a good idea (I mean there are literally millions out there). The key is execution.
The way we structured the launch is like this:
-We drove everyone to a waitlist. By "everyone" I mean mostly Nick's peeps (his email list, customers, etc. as they are all authors). I believe the waitlist got to around 2,300-2,400 people.
-Choose a couple of early beta testers to work out any kinks (back in September/early October)
-Had the first "mini launch" on October 20th and as mentioned above sold out all 20 spots in 9 mins. This not only got our first paying customers in but also was further proof of concept as these customer's got their sites up (and looking amazing!) in record time.
-Nick sent out a series of emails leading up to yesterday's launch. This in the ole launching world is known as "pre-launch content" (I put a lot of it towards the bottom here so you can check it out).  Example titles of emails Nick sent out over a few days starting on November 24th…
[Author Cats] the perfect author website – 7 things to include (and 3 extras) which included a cheat sheet
[Author Cats] video walkthrough and sneak preview
[Author Cats] zero to website in 2 hours
[Author Cats] Author cats grand opening tomorrow
[Author Cats] launching today + recap
[Author Cats] we're live!
These emails build anticipation, excitement and of course offer plenty of information about the software. Remember, movies don't just come out. Previews build anticipation! 
For example:
-We released 100 spots yesterday just for folks on the waitlist. Why 100? Because this was the first time sending MAJOR traffic and we wanted to make sure everything went smooth as …the opposite of sand paper. Meaning EVERYTHING worked.
-Those spots were gone in 90 mins and Author Cats worked like a charm…minus the server that crashed. Which is why it is always good to do a limited release to knock out kinks like that. Thankfully the software works 100% (which we already knew but nice to get so many people on it yesterday).
-Now that everything is all worked out (website, etc.) the grand opening for everyone (not just waitlist) started today where we offer a special deal (lifetime access for one price) until December 5th.
A few final thoughts:
-As I always remind my customers and students…the launch of something is super exciting and fun but remember it is the KICKOFF, the beginning…not the end all be all. Businesses that last are able to generate revenue 24/7. This just gets the ball rolling down the hill.
-TRUST. This is something people forget when they hear "100k in 18 hours!" Meaning not only has there been a launch plan (very important, a great product (I mean duh…very important) but it is also the TRUST between Nick and his audience/customers that he has built up over years. These aren't just random people, these are his tribe of authors.
I hope you enjoyed this behind-the-scenes look at the BEGINNING of the Author Cats launch and I'll have more soon (let me know if you like this kind of stuff a peek behind the curtain).
If you are an author (or aspiring author) you will definitely want to take look at Author Cats during the grand opening (now until December 5th at 11:59 PM Pacific) and get in on the lifetime deal that is offered only during this initial release.
Check out Author Cats right here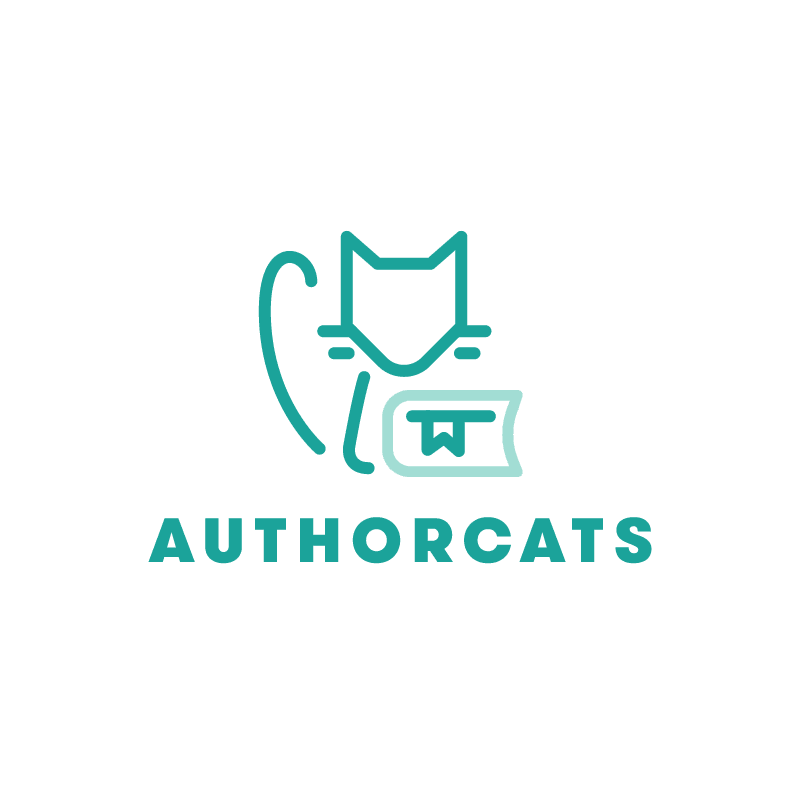 After the grand opening there will be monthly and annual plans (which will be killer but lifetime access won't be offered again).
Oh and Nick put together all kinds of killer resources to check out:
Sample Websites:
Leopold Blake Demo Site – Nick's own website, and I've left a bunch of the "hidden" pages visible so you can check them out
Pauline Bird – a great example of how you can combine multiple genres, series, and pen names into one site, and a showcase of 1,000+ blog posts.
Author Cats Demos – We've put together "light", "dark", and "bright" versions so you can see examples of the design options available to suit any fiction or non-fiction genre.
Note: these demos are available to install as templates when you sign up for Author Cats (to make it even easier).
Video Walkthroughs
Site Examples and Features – I'll show you live examples of how other authors are using Author Cats to create gorgeous conversion-optimized websites without the need for extra plugins or third-party software.
Behind the Scenes – how Nick set up an Author Cat from scratch (pun intended) to create a beautiful website in less than 2 hours.
Cheat Sheet
The 7 Essential Elements of a Successful Author Website – in this guide, Nick shares the 7 top functions your website needs to perform (and 3 extras) and how Author Cats can do this for you right out of the box
Whew. Well, that wraps it up. I hope wherever you are at in your journey you picked up some insights (and a giggle or two).
Meow,
DSG